The arrival of the Coronavirus has upended many parts of life for all of us, and many therapists are, for the first time, exploring how they might be able to offer online therapy. The important efforts that we are making to stop the spread of the virus also, unfortunately it has also made it more difficult for therapists to continue providing their vital and often life-saving services face-to-face. 
But, as people "hunker down" and avoid leaving their homes in order to protect their physical health, their mental health may be more at risk than ever. Many of the social activities that help to preserve our mental health are now difficult or impossible to engage in. Disruption in schedules can be a huge trigger for feelings of confusion and depression. Isolation can be devastating to those stuck at home and cut off from regular day-to-day interaction with others.  And for those who live with anxiety or OCD, the current news cycle is sure to be especially difficult to handle.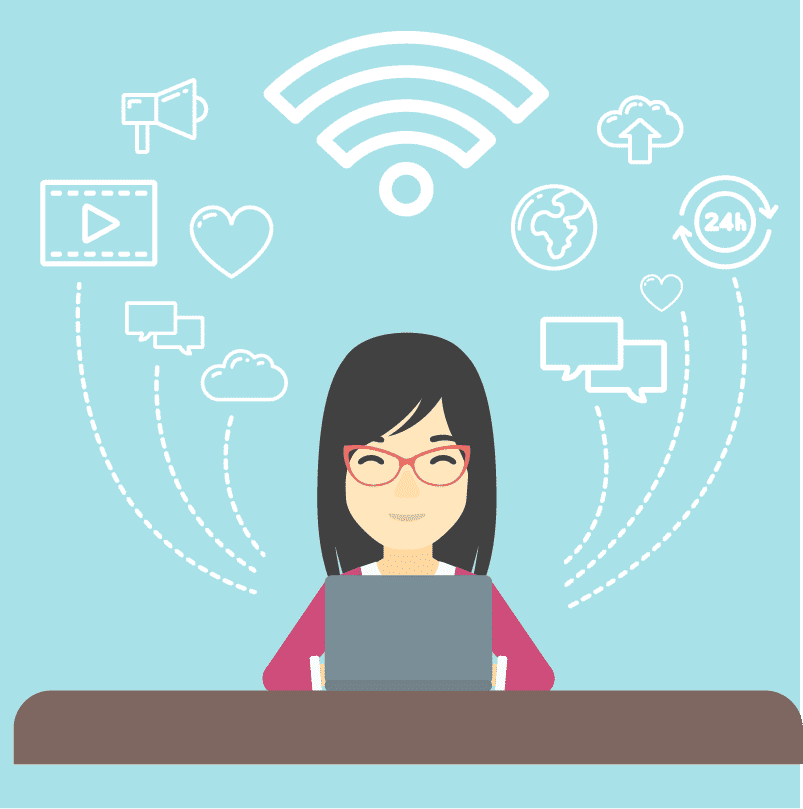 All of this means that it is more vital than ever that therapy continues to be accessible to those who need it. Fortunately, technology exists that can help to bridge the physical gap and make it possible for therapy to happen, even in these circumstances. 
Unfortunately, there can be significant technical and emotional barriers to making full use of these tools. Here are some suggestions to help make the transition to online therapy a little bit smoother.
#1 - Communication About Online Therapy
Make sure that you share the news that you are going to be offering online-options. Reach out to all your current clients, and also make it clear to others who may be seeking support. At times like these, some people may need to start therapy. Others may have providers who, for whatever reason, are not able to offer them an online option. Now is the time to work on creating a marketing strategy for yourself, if you do not have one already. Check out my Ultimate Guide to Marketing for Therapists if you need a little help!
Make sure to update your website, so that people who are specifically looking for information about online options, will be able to see what you have available. For an example of how to showcase the fact that you are offering online therapy, visit my client Jill Case's website. You can see how we added a blue banner to the top of her home page, as well as an entire page discussing Corona's impact on access to therapy. 
(You can also see a case study of Jill's website here.)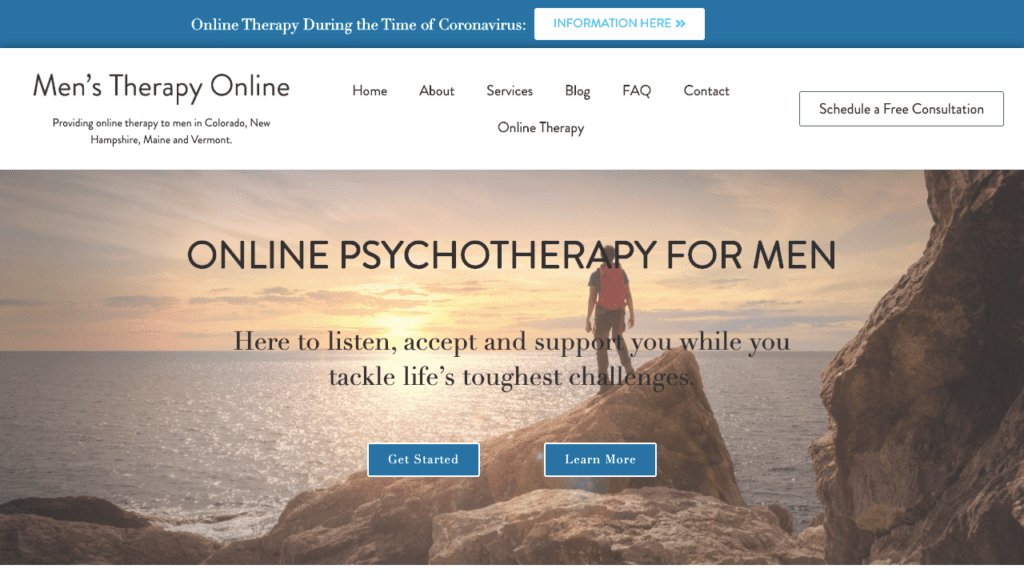 #2 - Understanding Online Therapy Technology
Using unfamiliar technology can feel overwhelming and confusing to both providers and their clients!!  Whatever technology you may be using to maintain a connection with your patients right now, there is sure to be some level of barrier. Your client might be unsure about how to use the technology, or simply uncomfortable with the idea of speaking to a screen. 
-Offer to get on the phone and walk your client through the process of setting up Zoom (or whatever service you may be using) on his or her computer. You can also send them a link to a brief video tutorial (like this one) showing them how to get set up. If you can create a video of yourself walking them through the steps, that's even better, as you can re-use the video with a variety of clients for as long as you continue offering online therapy.
-Encourage your client to try meeting online "just once." Even individuals who are uncomfortable with the idea of a video call, may find the experience less difficult than they imagine.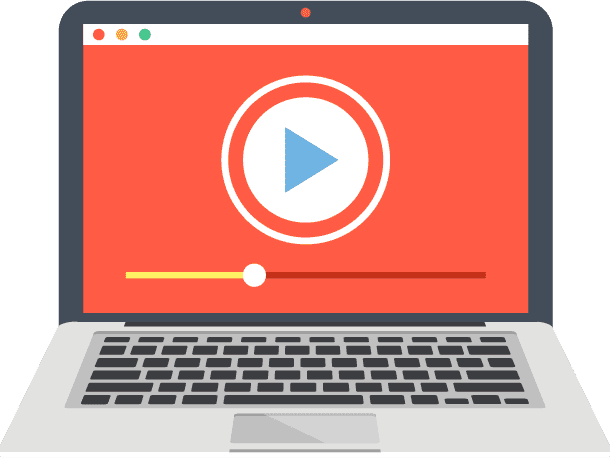 #3- Privacy for Your Online Therapy Clients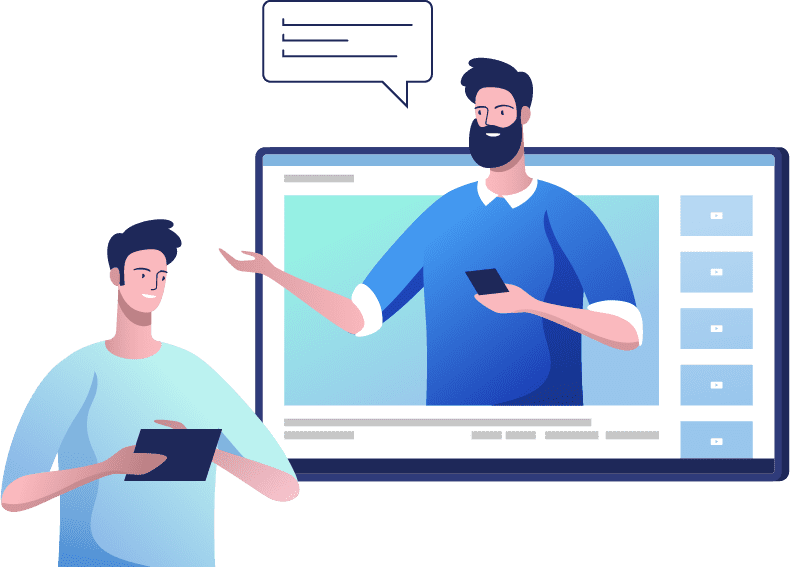 Make sure to address privacy concerns. This can mean several different things, and assuring the client that Zoom is hippa compliant may not be enough, as they may be unfamiliar with Hippa or simply not very reassured by hearing the "Hippa Compliant" phrase, as it sounds rather technical. Assure your clients that, even if you are working from home, you have a private space to speak with them, and that they will not be overheard by your family. 
If your client is at home with family members, help them brainstorm ways to find enough privacy for your session. (Sitting in their car and talking to you for an hour may be a welcome relief after several days stuck in the house with the kids!)
(Don't forget to make sure your website is secure, with an SSL certificate! Now that you are offering online therapy, it is more important than ever to make sure that all aspects of your online presence are secure.)
#4 - Creating Connection and Reducing Frustration
Pay attention to sound quality.  This is probably the single most important thing, as lack of sound quality can create a great deal of frustration. Just because you can hear your client clearly, does not mean that they can hear you! Try to make a test call to a friend or family member in advance, to make sure that the sound is working well enough for your sessions. 
Make good eye contact. It may feel strange to both you and your clients to be on camera, so practicing in advance is a good idea for this, as well. Make sure you know *where* on your computer to look in order to create eye contact. When I am filming tutorials or videos for clients, I often put a post-it note next to my computer's camera with an arrow saying "Look Here!" This helps me remember to look at the camera rather than at some other part of the screen.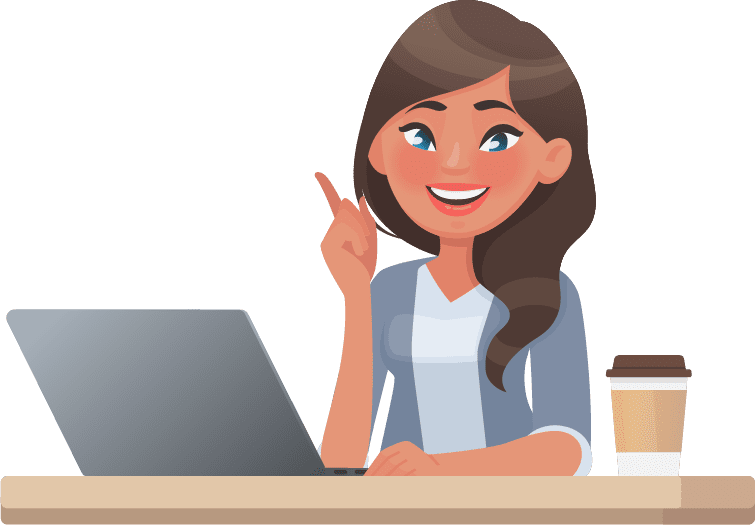 Have a back up plan. Technology is wonderful, but it can also be prone to unexpected complications! Having a backup plan in place can help reduce stress and make it less frustrating if things don't go as planned. If you've planned a video session, make sure you have made a fallback plan with your client so that they know how you will contact them (or how they should contact you.) This is especially important right now as many online communication forums (like Zoom) are having a huge surge in usage. If their systems get overwhelmed, you want to have a Plan B.
Thinking creatively and being willing to be flexible is the most important part of finding success with the transition to offering online therapy. If you do not yet have a website, or if your website is in need of an upgrade, now is a great time to contact me and learn more about getting an effective online presence established. Hopefully, the threat of the virus will pass sooner rather than later, and you and your clients can start meeting again face to face before too long. In the meantime, providing therapy long-distance is a realistic and effective option!
Have you offered online therapy in the past? What other tips and strategies do you think would be helpful to know? 
How do you keep in touch with your clients when situations that are out of your control interrupt your regular, face to face sessions? 
Leave a comment and let me know!
Did you like this post? Share it!
 I help counselors and therapists  have a bigger impact on the world through better client connection. I do this by creating beautiful visuals and strategically designed websites.