Beautiful and strategic websites for therapists
Professional therapist website design to help you grow your private practice and have a bigger impact on the world.
Beautiful and strategic websites for therapists
Professional therapist website design to help you grow your private practice and have a bigger impact on the world.
You've got real passion for the work you do.
You put a tremendous amount of effort into getting to where you are today.
And because of all that hard work, you are able to make a real difference in the lives of your clients.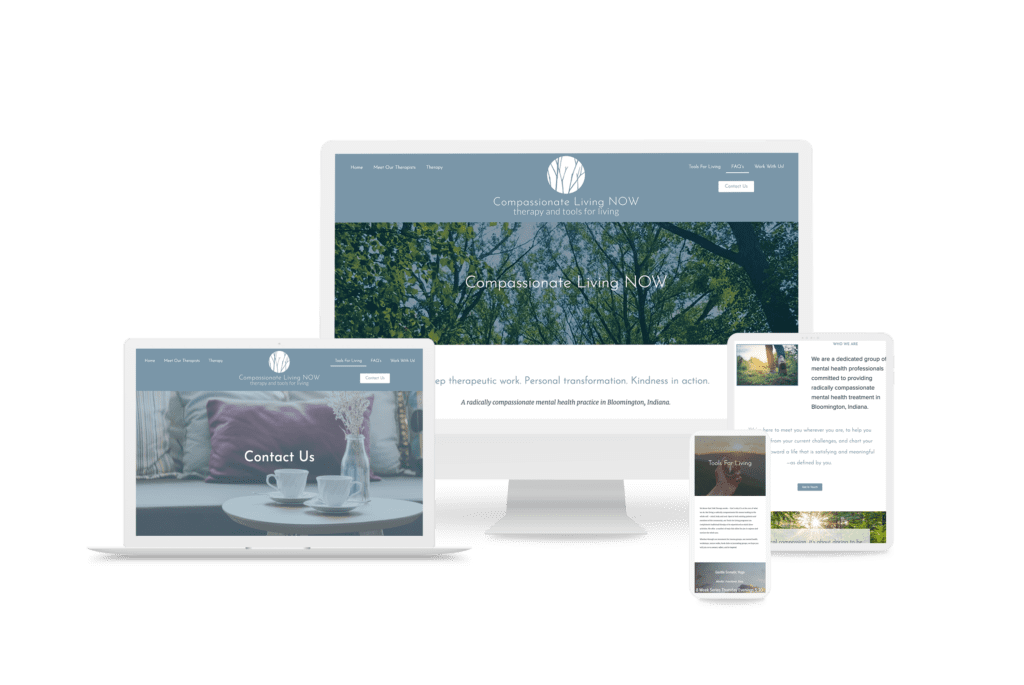 But all too often, I hear from therapists who are overworked, overwhelmed, and underpaid.
Burned out — there always seems to be so much to do
Held back — they can't grow in the ways they want to
Like they're spinning their wheels — even though they know they want to scale, specialize, or pivot
You feel like your practice just isn't where you want it to be.
Maybe you're itching to. . .
But here's the good news. . .
Done right, your therapist website can be an incredibly powerful tool.
…all while you continue to see clients, run your business as usual, and even enjoy life!
Looking for a fully-custom, utterly unique website with done-for-you website content?
Looking for a semi-custom, budget friendly website with on-going support and no set up fees?
Hear What Clients Are Saying:
Jill Case, Licensed Professional Counselor
Chana Lockerman, LICSW, LCSW-C
I have to just keep giving you continual feedback about how amazing our website is.
Thank you so much, over and over again. Everyone who I trust and who is excellent with design tells me how great it is. It's just the best.
"Took my website to the next level. Now, it looks polished, professional and appealing. Sarah was an exceptional consultant, easy to talk with, warm, bright, intuitive, great listener. She was able to quickly grasp my website goals, make solid recommendations for changes, and provide very constructive feedback. If I had 2-3 professionals of Sarah's work ethic, intelligence, style and ease to work with, I can't imagine how much we would accomplish. "
"Our new website has been so helpful in attracting prospective parents. We actually have people finding us through our website! The best feedback I received was from one parent who came on a tour and said that she could tell what a special, warm place our preschool was just from our website."
"Sarah's a really kind and caring person and very easy to work with. Thanks Sarah for all your efforts to make my experience creating a new website so comfortable and flawless."
"Sarah helped me to put my best foot forward and to show clients what I offer in a new and beautifully summarized way. She is a great listener and she will put you at ease both relationally and professionally."
Featured Therapist Websites
More
private practice clients—with less effort
Building a website that makes you proud doesn't have to be hard. We'll work together to create a beautiful, strategic, and effective website that helps you achieve your goals. 
Effortlessly book your perfect clients, and watch your private practice thrive.
I help counselors and therapists like you have a bigger impact on the world through better client connection. I do this by creating beautiful visuals and strategically designed websites. I love working as a team with my clients, so that together we can create beautiful, effective sites that connect with your clients on a deeper level and help your private practice thrive.
Thanks for being here. Schedule a discovery call to learn more!