Therapist Website Design and Copywriting Services
Therapist Stacey Kim had a vision for a group therapy practice, Compassionate Living Now. She wanted to create a space that would bring together a group of passionate and committed therapists, and create a unique private practice that allowed individuals many different ways to grow and find support.
Stacey needed a design and content for site that reflected her unique vision. Throughout the site, used images and colors that created a feeling of openness and movement. 
Adding a video element to the homepage also helped to create the feeling of being on a journey, and all the images were selected to reflect this theme as well. 
All of these different elements come together into a site that is visually appealing, dynamic, and is a wonderful reflection of this group's positive impact on the world!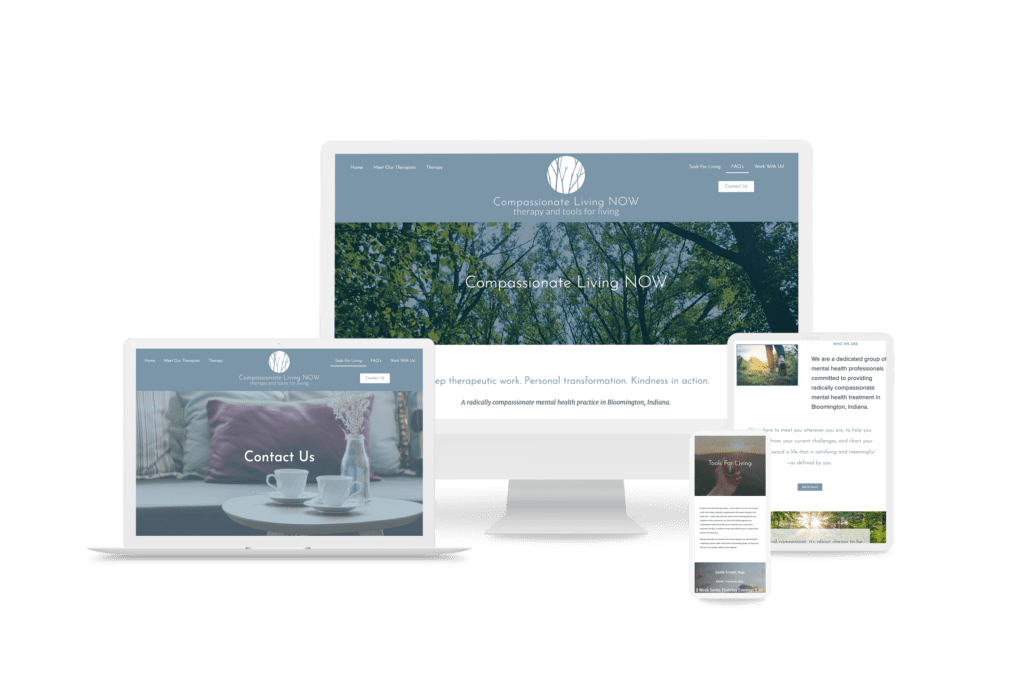 Find out more about how we can be a fantastic team!
Schedule a free discovery call!