The 3 Best SEO Tips for Therapists
If the idea of search engine optimization stresses you out, you're not alone; SEO for therapists can sometimes seem overwhelming! That's why today, I'm teaming up with SEO expert Cinthia Pacheco, and we're going to teach you some real life, low stress strategies for getting your message seen online.

SEO for therapists can be an intimidating topic, and many people feel that trying to do any kind of SEO-related activity is going be incredibly technical and really complex.
That's why I interviewed Cinthia Pacheco from Digital Bloom IQ, so that she could help to put some of those intimidating myths aside.
If you're ready to feel empowered to take control of the SEO for your website and finally be SEEN online – this is the article for you!
Let's get started!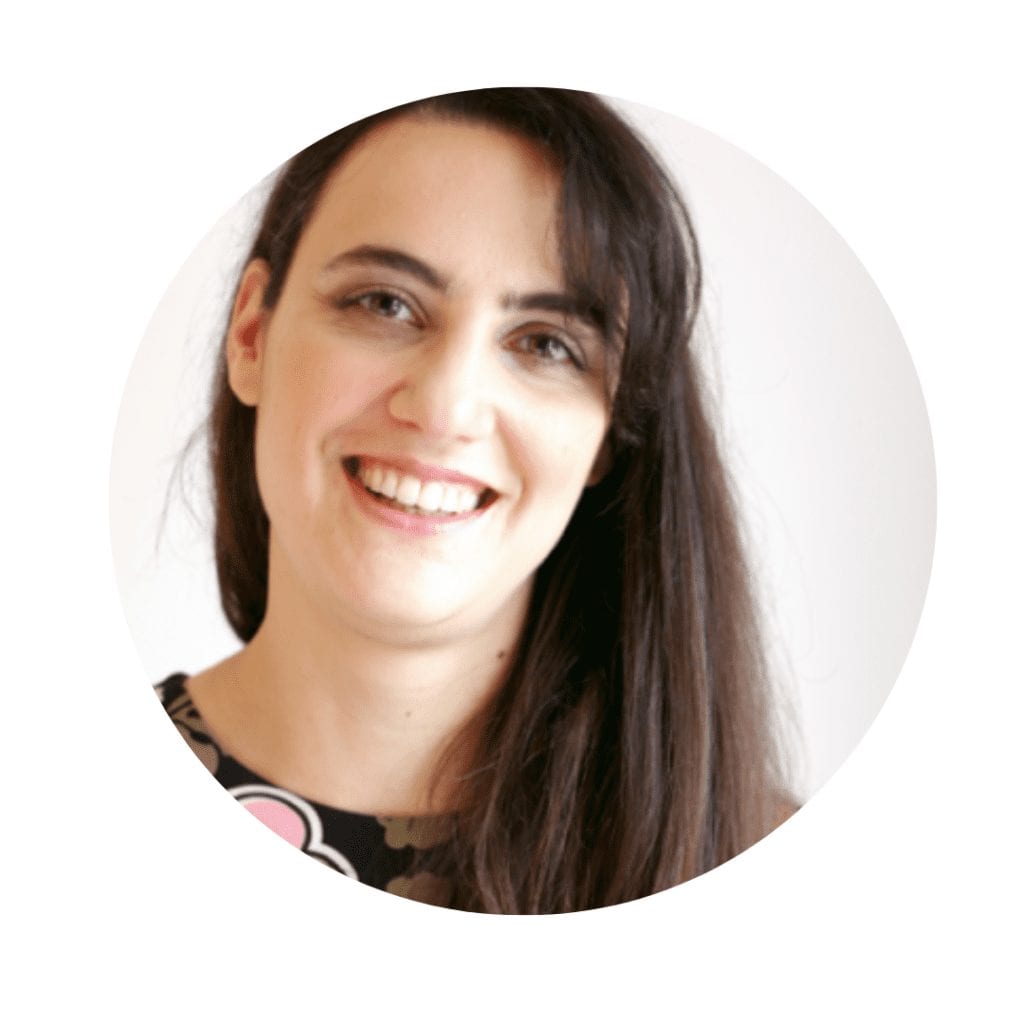 Cinthia Pacheco owns Digital Bloom IQ, where she helps health and wellness professionals get behind the power of SEO to heal more of the world and reach a bigger audience.
Cinthia and I both know that many doctors, therapists, and other health professionals, love writing, and they may even have a blog.
But when it comes to SEO, they feel an incredible amount of stress because they believe SEO is so deeply technical and so very complicated.
Today we're going to give you three tips, all of which are real actions that you can take right away when it comes to doing SEO, so that you can do a better job of creating contents and getting out in front of people so that you can have a bigger impact at the world.
You can watch the full video here, and read on for a full break down of Cinthia's suggestions!
Tip number one: Focus On the Quality of Your Posts. Not the Quantity.
There is a commonly believed myth that you need to post a lot of blog posts in order to get ranked in Google.
 That's not the case- which is good news for us!
It may have been the case 10 years ago, but Google is constantly adjusting its standards, and nowadays quality is much more important than quantity.
So, especially if you have a website that has been around for a few years, it's important to look, at the quality of the content that you're creating.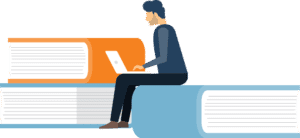 What defines "quality" in this case?
A quality blog post is one that is useful.  It gives suggestions that ⁠people can take action on it. It will include images, it might even includes videos.
This is the kind of blog post which I'm sure you have experienced. It's the kind of post that you keep going back to, and referring to again and again. It's the kind of post that makes you want to grab your notebook or we start taking notes because the blog post is so good and it's inspiring us and informing us at the same time.
 Specifically, if you are writing blog tools for a psychologist website or any kind of health and wellness site, the goal should be to give people real tools that they can use to take action, empowering them to improve their wellbeing.
For some people, rather than writing new posts, it may be more valuable them to go back and optimize or improve a previous blog post that you are seeing is getting comments, shares, or other attention.
Once that you see that you've found a topic that really resonates with people, invest time in making that post the very best that it can be, rather than just hurrying on to the next shiny thing.
Take Action: Set some time aside to really take a good look at all your blog content.  Identify your top five blog posts of all time. Then ask yourself what you can do to go back and improve that blog content, or create a series of posts about a related topic.
SEO for Therapists Tip #2: Share Your Content Intentionally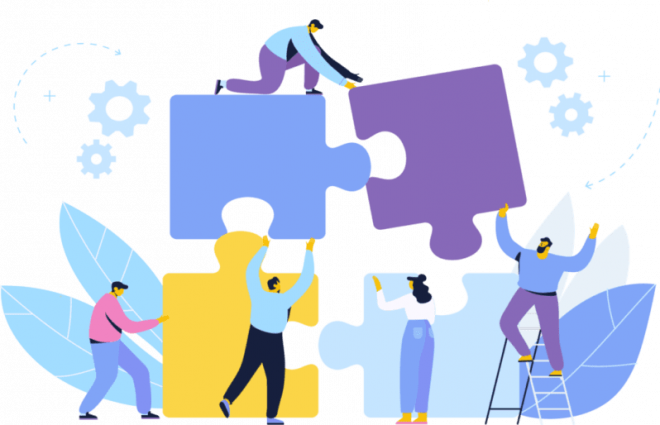 We all do marketing for our business, whether it's e-mails, referrals, attending a conference, or posting on social media sites like Instagram or LinkedIn.
But in terms of SEO, posting on social media is not enough.
When it comes to SEO, what we're really looking for for other sites to link back to our site.
Connections where other sites are linking to your site are one of the major ways for Google to understand that your site is providing value.
Sometimes this just happens naturally. If you go on a podcast, people link back to us.
If you collaborate, or do webinars, people will naturally link back to you.
So, the key is to approach this from a very intentional place. Really look at what blog posts could get shared in different places.
A great example of this are link roundups. Link roundups are blog posts where people will link out to other sites. And you can actually pitch someone, if it's a good fit. Just write and email to the blogger and say, "Hey, I have this post fits perfectly with your link roundup. Here it is."
And because you are sharing something valuable, it should never feel spammy or, like a scam.
And this is something that you can do consistently, all the time. Just keep reaching out to people and building your network.
Take Action: look at which blog posts you have are easily shareable. Then start researching what other sites or people already share this kind of content, or their audience would benefit from this kind of content, and reach out to them!
SEO for Therapists Tip #3: Focus on Complimentary Businesses
A complimentary business is one that serves the same clients that you do, but with a different service.
So, although you have clients in common, you are not in direct competition with each other.
These are amazing businesses to network with because they are great for potential collaboration and link shares!
For example, if you're a yoga teacher, maybe you would work with nutritionists or a fitness instructor.
The first step is to brainstorm. Ask yourself, "What are all the types of businesses I would love to collaborate with and I would love to be featured in?"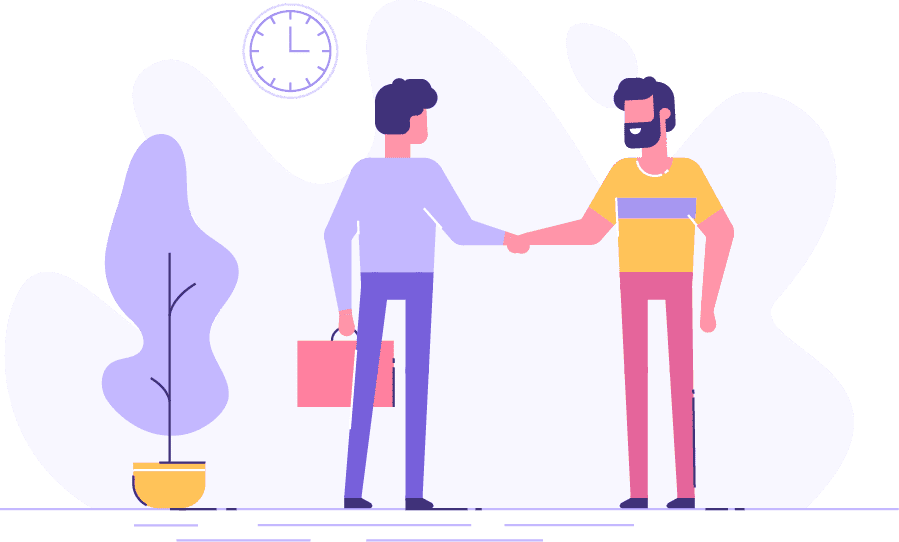 Once you have that list, you can work your way backwards and say, "Okay, how can I get featured there? How can I start this relationship?"
It takes time. Start off by thinking about what you can offer to them to build that relationship. Maybe it's a coffee chat. Maybe it's featuring them on your blog. Maybe it's a podcast.
Over time, that relationship will naturally flourish.
Take Action: Start writing out a list of complimentary businesses. Once you have that list, pick two people or organizations from that list, and think of something of value that you can offer to them.
I hope you found this guide to SEO for therapists super helpful. 
If you want to keep learning, don't forget to sign up for my free video masterclass!
Now, I want to hear from you!
Which of these tips will you take action on first?
What SEO and content creation strategies have worked best for you in the past? 
Leave me a quick comment below and let me know!
Did you like this post? Share it!
 I help counselors and therapists  have a bigger impact on the world through better client connection. I do this by creating beautiful visuals and strategically designed websites.