Find The Right Keywords For Your Blogs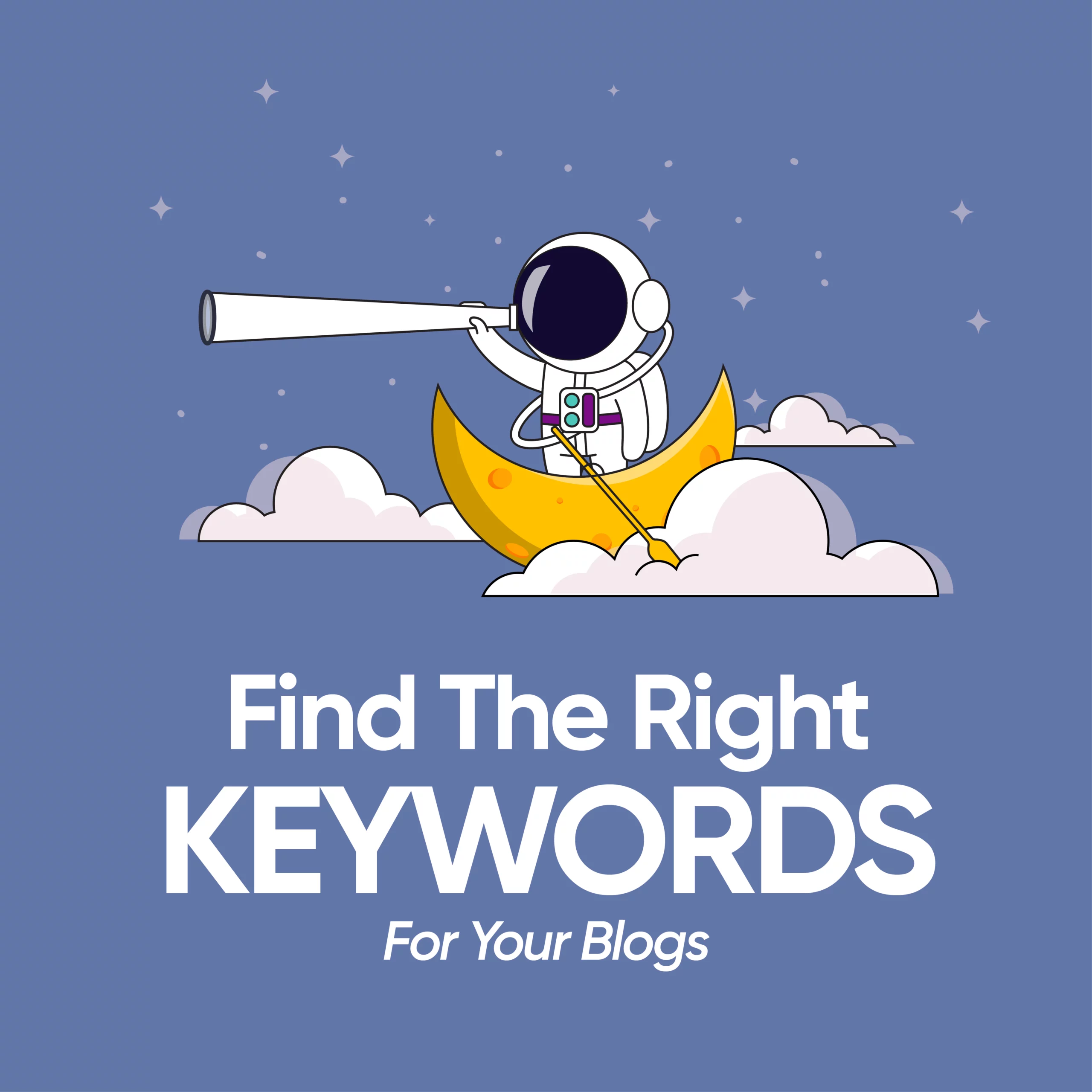 So you're ready to start populating your website with helpful blogs. The question is, do you have the right set of long-tail keywords to use? Keyword planning is essential in blogging for SEO – so don't skip this part. 
Before we move on, let's backtrack on the best type of keyword to use. As discussed in the previous blog, long-tail keywords are the best ones to use. They have less competition and they can really get you in front of customers who are near conversion. 
On top of taking the long route, it pays to go local as well. Local and mobile searches are growing over a hundred per cent year on year due to the fact that people want accessible and more on-demand services. That's why for every search, Google takes the searcher's physical location into account when pulling up relevant results. With that said, localizing your keywords would be very helpful in helping your website rank. 
Localized longtails usually come in this format: 
SERVICE KEYWORD + LOCATION
LOCATION + SERVICE KEYWORD
Plus other variations based on different intents. 
The typical keyword research process is not only technical but very time-consuming as well. It takes hours to do even for the most experienced SEO professionals. In technical keyword research, various elements are considered. Elements like keyword density, difficulty, competition and other ranking factors. And for private practitioners like you, this could be a big ask. You probably don't have the time to master everything about keyword research and do all these technical analysis yourself. 
Good thing, there are web-based solutions, as well as clever ways to find the right ones.
How can we help YOUR practice grow?
SEMI-CUSTOM WEBSITE: A polished and professional website for as little as $180 per month!
FULLY-CUSTOM WEBSITE: We'll create your website content, and design a custom website just for you!
SEO: Rank higher in search results with Search Engine Optimization.
Easy Ways to Build Your Longtail Keyword List
1. Google it
Type one to two main keywords on the search bar and see what phrases Google automatically recommends. The main keywords could be your service, location, and issues that your expertise is trying to resolve such as 'depression', 'PTSD', 'Grief' etc.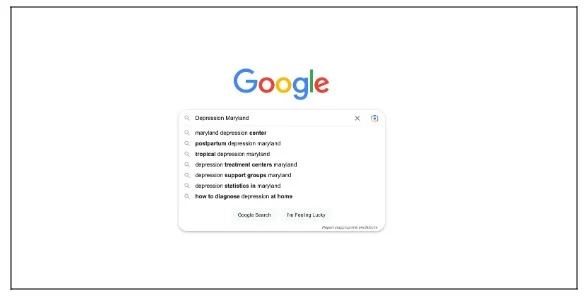 For example, if you're a mental health professional based in Maryland, you can key in the term 'Depression [issue]' + Maryland [location] to pull up the most recent search suggestions on Google. Based on the auto-recommendations, try to think about content topics that you can use for your content's titles and headlines. 
The Best Depression Support Groups in Maryland
How to Diagnose Depression at Home
Postpartum depression help in Maryland
Alternatively, when you press enter, you can look up Google's "People also ask" feature for more related keywords. You can use these related keywords for your blog's subtopics to better your chances of ranking.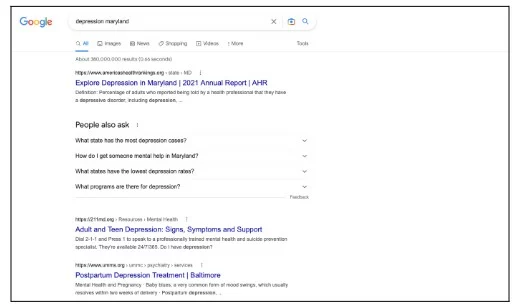 2. Look Over the Fence
Another way to find relevant keywords would be to peek over your main competitors' websites. After all, they're the ones you're trying to beat. You can use organic research tools like Semrush's Organic Research tool. Semrush offers free trials to help you spy on your rival's best-performing keywords so you can leverage them through quality content. Alternatively, you can simply head over to your competitor's website and do a quick scan of key phrases that are prevalent in their content.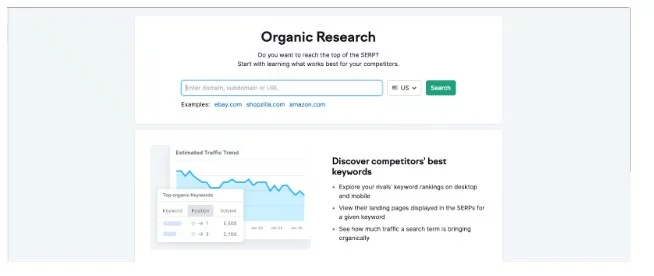 3. Look for Questions
When blogging for SEO, one of the primary goals is to be a good resource of information. You can anticipate queries by finding question-keywords that people ask. Here are some free tools you can use to capture relevant questions that your blog content can address. 
Enter multiple words and this tool will give you a downloadable list of questions based on current search activities.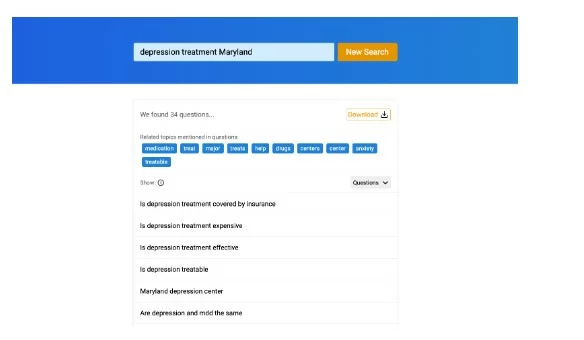 Another great search tool that can give you a direct line to your potential visitors' thoughts. Simply key in 2 keywords and your location and ATP can map out results based on various intents like the one below. Results can also be filtered out based on questions, prepositions and alphabetical order. It can also be exported into a local file.
When blogging for SEO, one of the primary goals is to be a good resource of information. You can anticipate queries by finding question keywords that people ask. Here are some free tools you can use to capture relevant questions that your blog content can address.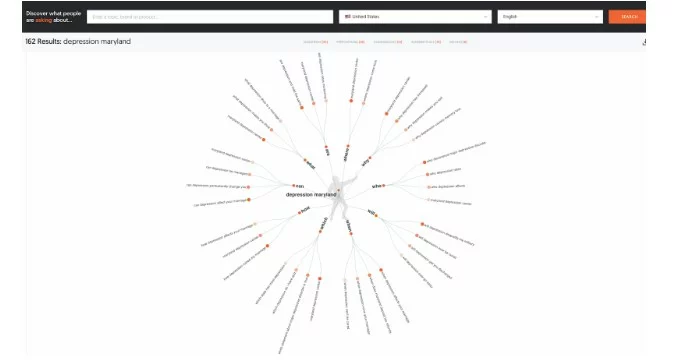 4. Survey your network
Should you have any doubts about what the results these free search tools are giving you, you can actually do a survey of your own. This way, you are assured that your keywords come from real people. You can do so through Seed Keywords. It is a free tool where you can create a scenario for your search query, give the survey URL to people you know and watch your keyword list grow. 
Go to http://www.seedkeywords.com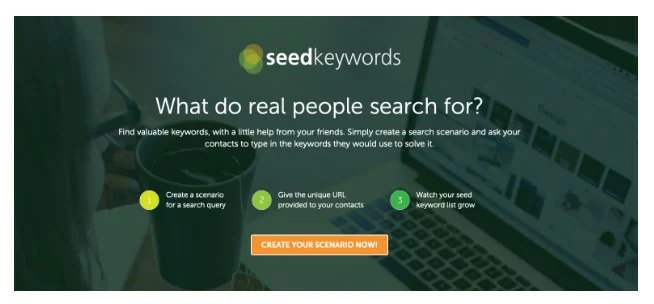 Share the scenario link with your contacts and they will be given the chance to enter as many answers as they want.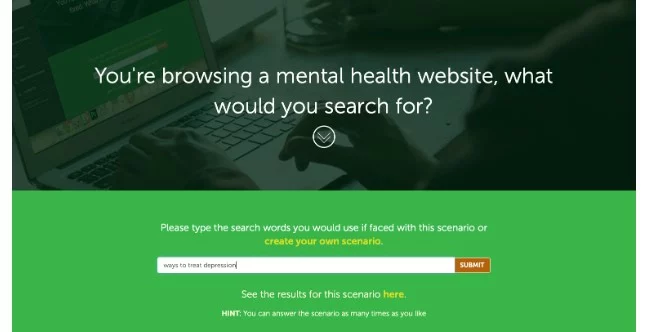 Using the same link, you will be able to view the results of the scenario to help you determine the most relevant topics and keywords you can use for your content strategy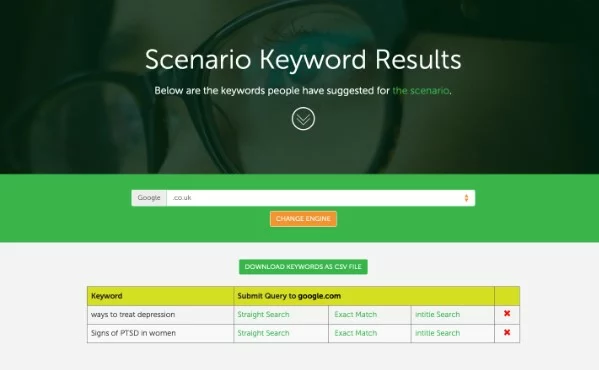 You can share this link with your family, friends, colleagues, as well as your newsletter subscribers to get your captured market's thoughts and ideas. After all, they are real people, possibly dealing with real-life mental health issues. Let your community help you create the most engaging blogs for your site.
Last but not the least, you can also work with an SEO specialist to help you come up with the most comprehensive keyword strategy for your biz. That's it! We hope that you find these tips helpful in finding the right keywords for your website content. All the best!
Did you like this post? Share it!