Exceptional Educational Solutions
Custom WordPress Web Design
Exceptional Educational Solutions is a Silver Spring based business which provides consulting and advocacy to the families of out-of-the-box learners. The business sought a website that could capture the hopeful, upbeat nature of their work, while effectively communicating their diverse service offerings.
It was important for the website design to clearly define the businesses brand while connecting with parents, offer easy navigation between the many service options, and foster engagement, interaction, and involvement with potential clients.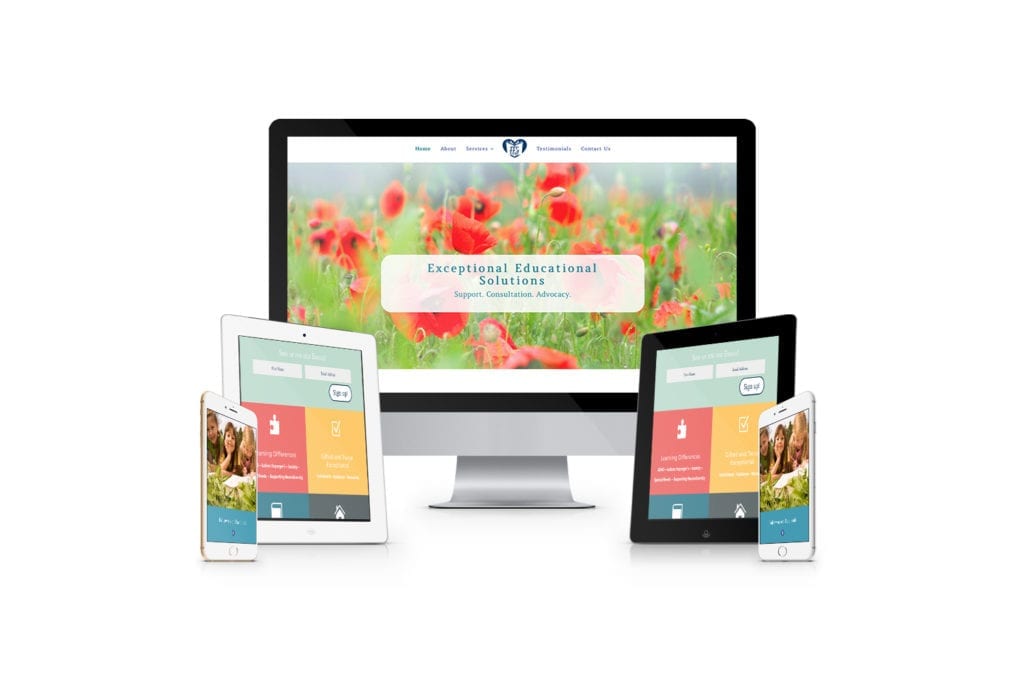 Exceptional Educational Solutions is a growing consulting and advocacy group, who wanted to establish their presence on the web with a professional and dynamic website. 
First, we worked to break down the many services that EES offers into categories and into a site layout that would be intuitive for the website visitor and allow easy navigation to which ever service they wanted to learn more about.
Then we worked on the actual development of the site. It was important to EES that their site be colorful and vivid, incorporating many images and pictures that conveyed the upbeat tone of their work. 
The site is attractive and engaging, and easy to maintain. It is mobile responsive and the information is streamlined in a way that makes it easy to navigate.
Find out more about how we can be a fantastic team!
Schedule a free discovery call!