Physical Therapy Website Design
Case Study
Custom Website Design
Cassandra Sharp, DPT wanted a website that would promote the diverse services and classes that she offers, and capture the holistic, whole-body approach that her practice embodies. We created a custom WordPress site that introduces both the specific services she provides, and the mindset that she brings to her work. 
We created a website that expressed Cassandra's commitment to wholistic health, and inter-wove her love of travel and the outdoors with her passion for wellness. We also wanted to make sure that, no matter which service an individual was looking for, they would be able to easily navigate to the relevant sections of the site.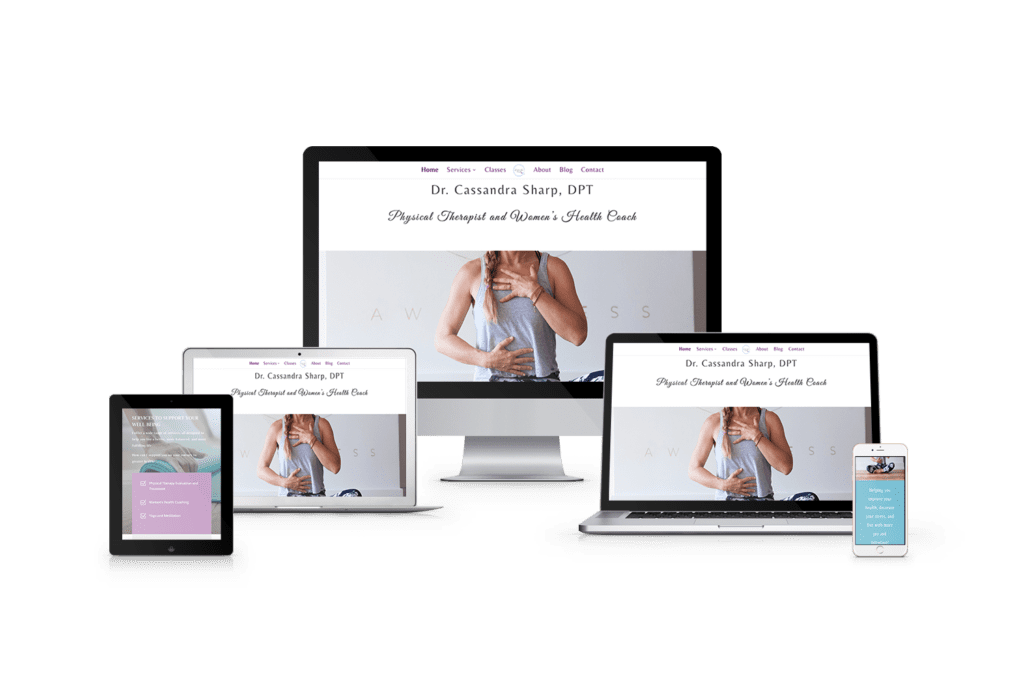 We designed a layout that included icons that broke the available services down into three main sections, and included explanations of what each type of service would include. The site is designed to be attractive, intuitive, and inviting. The streamlined design and mobile optimization ensures that all for Dr. Sharps potential clients will be able to find the information they need, when they need it. 
For content strategy, we focused on the main services that Cassandra offers, and created a gallery for her travel photos as part of her blog.
We also ensured that all the images, colors and fonts used reflected the restful and wholistic tone that the client wanted to create.
Find out more about how we can be a fantastic team!
Schedule a free discovery call!