Boost Your Practice Today! Therapist Website Design Solutions for You
I've been specializing in working with mental health professionals for a long time now, and I know that having a website that resonates with your patients can be a crucial part of your practice. It not only helps potential clients find you but also builds a connection with your existing patients. Whether you are a therapist, psychologist, psychiatrist, forensic psychologist, or other mental health professional, a website is a tool that amplifies your reach. In this blog post, I want to provide an educational guide on how to choose the right affordable therapist website design solutions for you.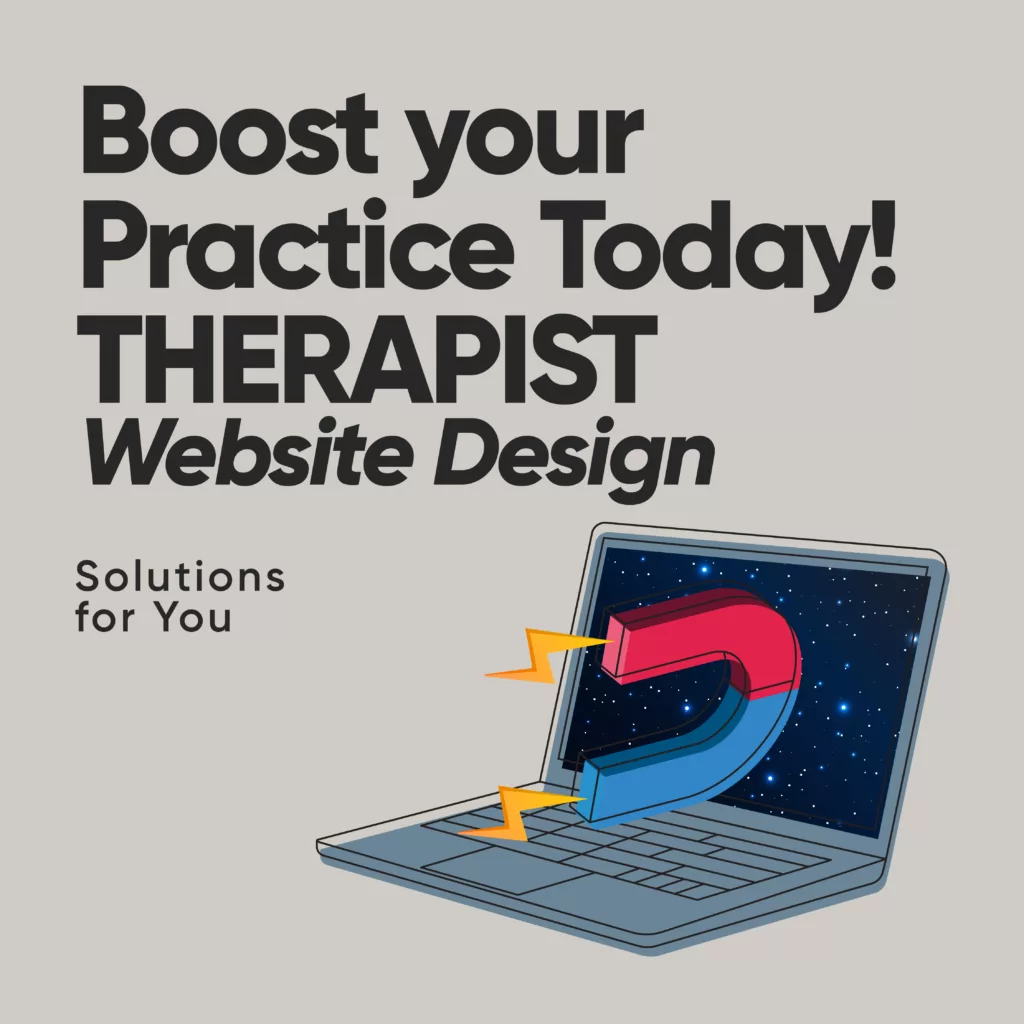 Understanding Your Needs
First and foremost, you need to understand what you want from your website. I've worked with large group practices that have more than 10 clinicians who have calendars to fill, and I've also worked with solo practitioners who are just starting out in the private practice world. Each has very different needs and goals when it comes to their website. 
So, ask yourself:  What's your main goal? Are you trying to focus on a new niche, switch to private pay only, or find more clients to work with? Or is your goal for patient engagement, providing health and wellness content, or a combination of both? Are you planning to write a book and want to better establish your authority online? Or do you want to work virtually in more than one location, and need a website that will help you "set up shop" in a new geographic area? This understanding will guide you to choose between fully custom websites and semi-custom websites.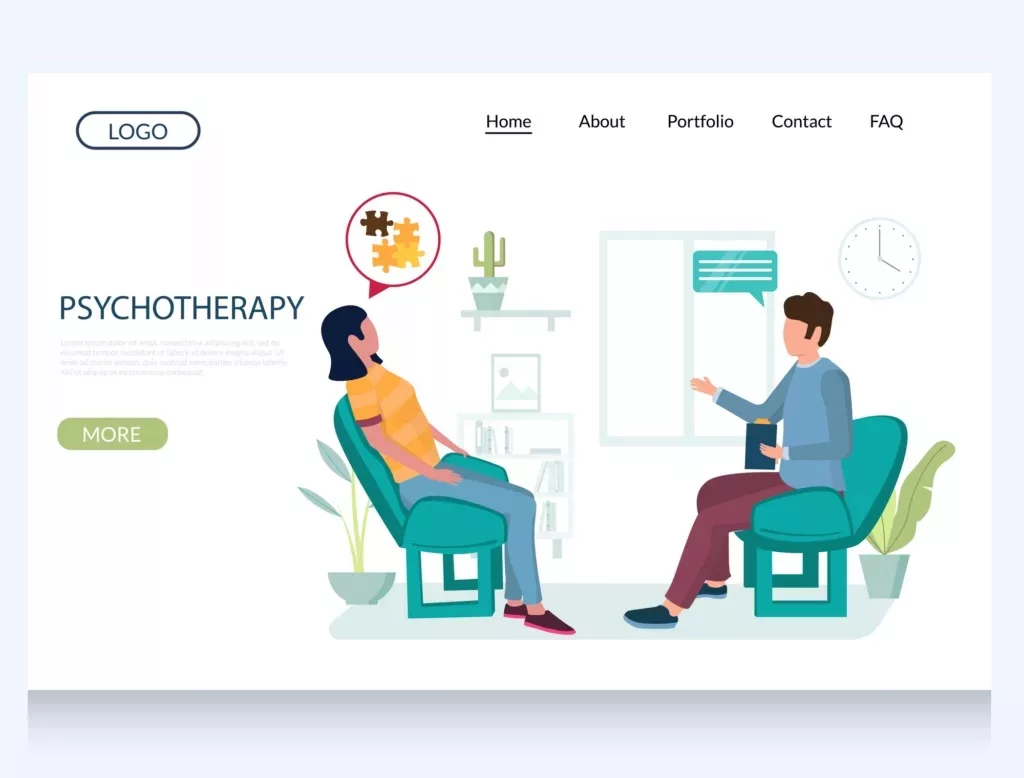 These websites are tailored exactly to your needs. Here's what you can expect:
Beautiful Design: You have complete control over aesthetics, resulting in an aesthetically-pleasing site that aligns with your practice's branding.

Extra Features: Integration of appointment booking, extensive blog space for mental health content, and visitor engagement tools.

Done for you website content, so that your message comes through and you connect with your ideal client
Semi-Custom Websites: Affordable Therapist Website Design Solutions
These are a fantastic option for those looking for professional services without breaking the bank: Beautiful Templates: Pre-designed, customizable layouts that look professional and are customized for your needs. No tech-stress – I do all the tech stuff for you, so that you can focus on what you do best. Essential Features: Including appointment bookings, contact form, and website metrics. Reliable Website Builder: WordPress is often used for semi-custom sites, offering a straightforward yet visually-appealing website builder.
WordPress stands out as a user-friendly platform with many advantages:
Customization Options: Allows for a wide range of design and feature integrations.

Community Support: An extensive network of developers and forums for support.

SEO and Analytics: Built with search engine optimization in mind. Advanced search engine optimization and integration with tools like Google Analytics
Educating Yourself: What to Look for in a Designer
If you're considering hiring a designer specializing in design for therapists, here's what you should look for:
Understanding of Therapy Practice: They should know the nuances of therapy services and mental health content.

Offers Various Solutions: From fully custom designs to budget-friendly semi-custom options.

Prioritizes Your Needs: Whether it's an extensive blog or unique features like a personalized approach to therapy, they should be willing to adapt.
Practical Tips for Therapists
Content Strategy: Keep your blog post up to date with relevant mental health content.
User Experience: Make sure your site is easy to navigate, especially for potential clients exploring therapy for the first time.
Security: Ensure that your site is secure, especially if handling patient data.
Stay Informed: Keep an eye on basic website metrics to understand visitor behavior.
Creating a website for your private practice is not just about having an online presence; it's about building a space that reflects your approach to therapy. Whether you opt for a fully custom website or affordable therapist website design solutions like a semi-custom site, choosing the right design and features can make a significant difference.
By focusing on your practice's unique needs and values, you can create a site that not only looks great but serves as a valuable tool for both you and your patients. WordPress remains a strong platform to consider, but the most important aspect is finding the right solution that aligns with your goals and budget. Remember, it's not about the fanciest site out there; it's about building a bridge to your potential patients and nurturing a connection with your existing ones.
Explore Affordable Therapist Website Design Solutions
Finding the right therapist website design solutions doesn't have to break the bank. With our affordable options, you can create a professional online presence that truly reflects your expertise and approach to mental health care.
Customized to Your Needs: Whether you're a therapist, psychologist, psychiatrist, or forensic psychologist, our affordable therapist website design solutions are tailored to fit your specific practice and goals.

User-Friendly Platforms: No need to worry about the tech side of things! We provide solutions that are easy to navigate, even if you're not tech-savvy. WordPress integration offers flexibility and ease of use.

Enhanced Patient Connection: Build meaningful connections with both existing and potential clients. From appointment booking features to relevant mental health content, your website will serve as a bridge to your patients.

Professional, Budget-Friendly Options: Beautiful pre-designed templates and semi-custom websites offer professional aesthetics without the high cost. Focus on what you do best, and leave the website design to us!
Explore our affordable therapist website design solutions today and take the next step in boosting your practice. Your patients await your online expertise, and we're here to help you every step of the way. Connect with us and let's grow together!

How can we help YOUR practice grow?
SEMI-CUSTOM WEBSITE: A polished and professional website for as little as $180 per month!
FULLY-CUSTOM WEBSITE: We'll create your website content, and design a custom website just for you!
SEO: Rank higher in search results with Search Engine Optimization.
Did you like this post? Share it!
 I help counselors and therapists  have a bigger impact on the world through better client connection. I do this by creating beautiful visuals and strategically designed websites.
Unlocking the power of SEO keywords is essential for therapists who want to succeed in the digital realm. By conducting thorough keyword research, optimizing website content, building high-quality backlinks, and continuously monitoring and adjusting their SEO strategy, therapists can grow their practice, boost their digital presence, and attract the right clients. 
Are you ready to create a successful SEO strategy and make your mark in the growing digital space? Send us a message today and let's get started!